You Deserve Easy Access to Cryptocurrencies
BRISE Wallet is for you if you want to
Buy BEP20/ERC20 in under five minutes

Exchange your crypto without leaving the app

Keep your crypto safe from hackers & scammers

Track charts and prices within the app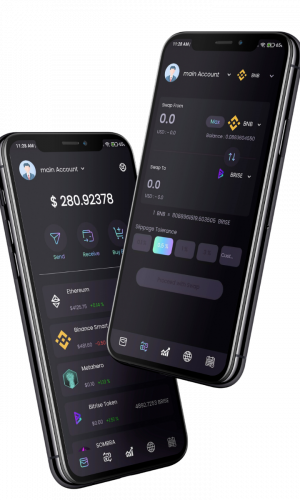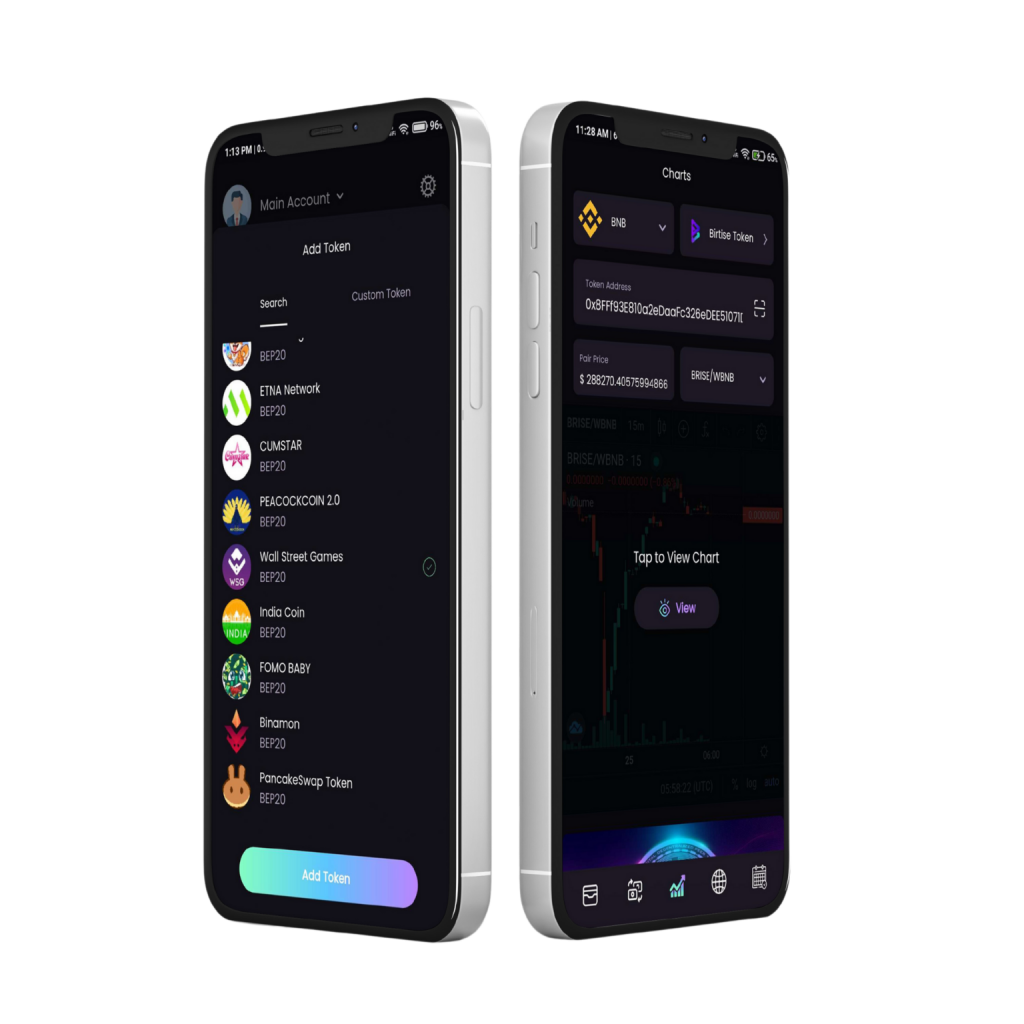 Why Choose BRISE Wallet?
BRISE Wallet is for you if you want to
Chart Support
Users can check BEP20/ERC20 token price & chart with our in-built chart feature! Now say goodbye to Dextools & Poocoin!
Friendly User Interface
Highly intuitive and user-friendly mobile application for accessing the blockchain with no hidden fees or tech background needed.
In-Built Dapp Browser
Browse and connect to the decentralised web sites using built in powerful Web3 browser.
Add Custom Tokens
Users can add BEP20/ERC20 custom tokens to the wallet (ERC20/BEP20 supported)
Secure Integration
Secure your assets with Private Keys, Mnemonic Phrases, Password Authentication, and more.
Swap Support
Users can swap BEP20 & ERC20 tokens in one go! No need to use Pancakeswap or Uniswap to Buy/Sell the tokens.
Buy, Store, Send & Swap
BRISE Wallet is a decentralized mobile wallet which allows users to buy, store and exchange Binance Smart Chain and Ethereum tokens directly from their mobile device.
Easy to Use
No forms, no selfies. Trade crypto anytime with ease.
Browse for DApps
Use your favourite decentralised apps & find new ones, without leaving your wallet.
Charts Feature
Check price & surf tokens chart smoothly & say goodbye to website charts.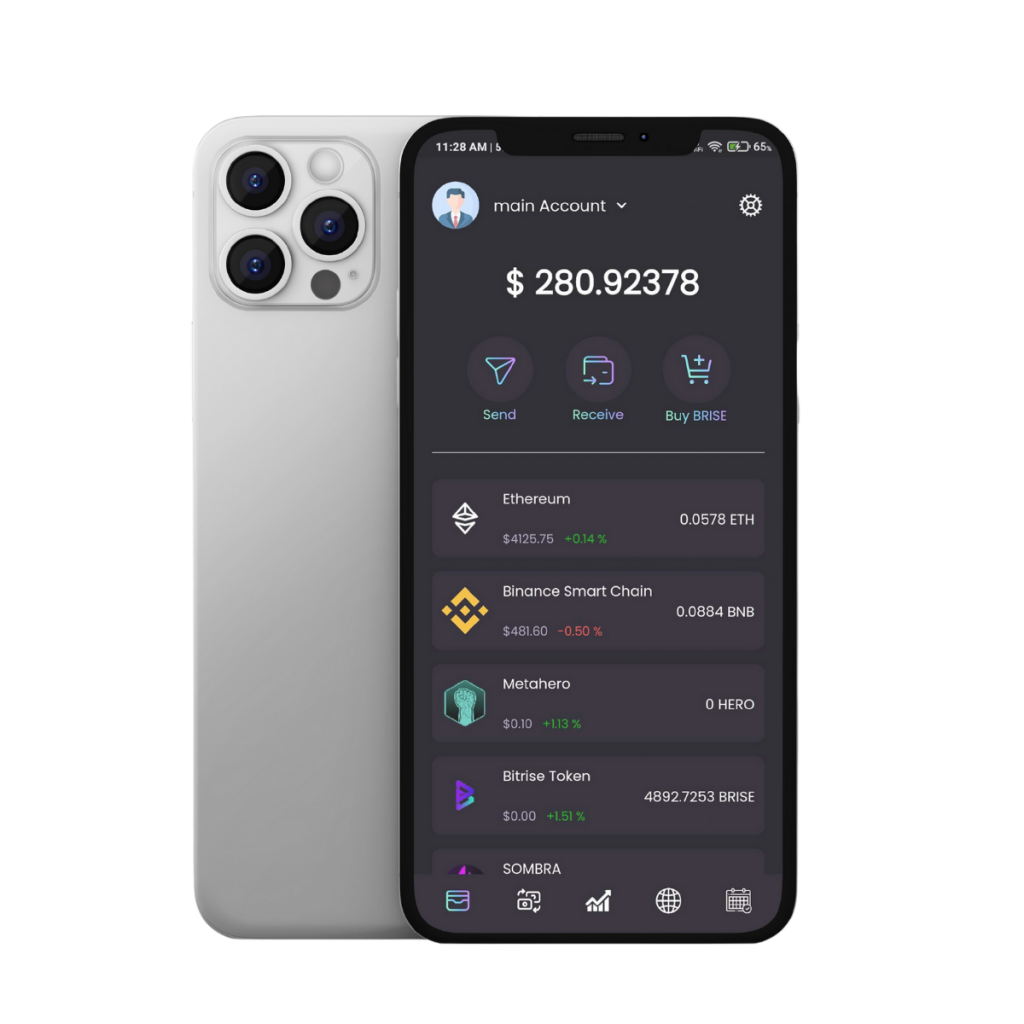 Frequently Asked Questions
How do i Install BRISE Wallet?
Answer: Go to bitgert.com/wallet and select from Android or iOS to download. You can also go directly to the Google Play store, or Apple App Store and search BRISE Wallet.
Can i Import my Metamask or Trustwallet?
Answer: Yes, Download & Install the BRISE Wallet on your phone > Click "Import Account" & enter your seed phrase.
Which tokens does BRISE Wallet support?
Answer: Currently we support only BEP20/ERC20 tokens on our wallet.
Can i exchange my tokens?
Answer: Yes! Use our Swaps feature to swap tokens inside BRISE Wallet, or use DEX on our in-built DApp browser.
Why did my Swap Fail?
Answer: A Swap may fail due to various reasons. The most common is when a transaction runs 'out of gas.' The 'out of gas' error occurs when all the gas that was allocated for the transaction is consumed before the Swap could complete. To prevent an 'out of gas' transaction failure, we recommend using the default Network Fee amount that is provided by BRISE. When a Swap fails, some of the gas fees may be consumed by the network, but the asset you wished to swap from will still be safe and available in your BRISE wallet. If a Swap fails your funds will always be safe in your wallet. If your Swap fails more than once, please contact our support team so we can investigate the underlying cause.
Lost my password: How do i recover my wallet?
Answer: If you cannot remember your password, you must restore your account using your Seed Phrase and create a new password.
Lost my Seed Phrase: How do i recover my wallet?
Answer: The Seed Phrase is the last resort when it comes to recovering an account. We cannot help in such case, Always keep your seed phrase safe.