A Crypto Wallet & Gateway to Decentralised Blockchain Apps
You Deserve Easy Access to Cryptocurrencies
Buy BEP20/ERC20 in under five minutes

Exchange your crypto without leaving the app

Keep your crypto safe from hackers & scammer

Track charts and prices within the app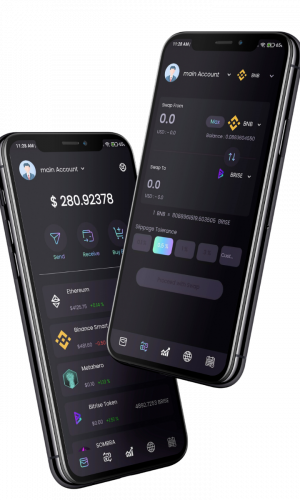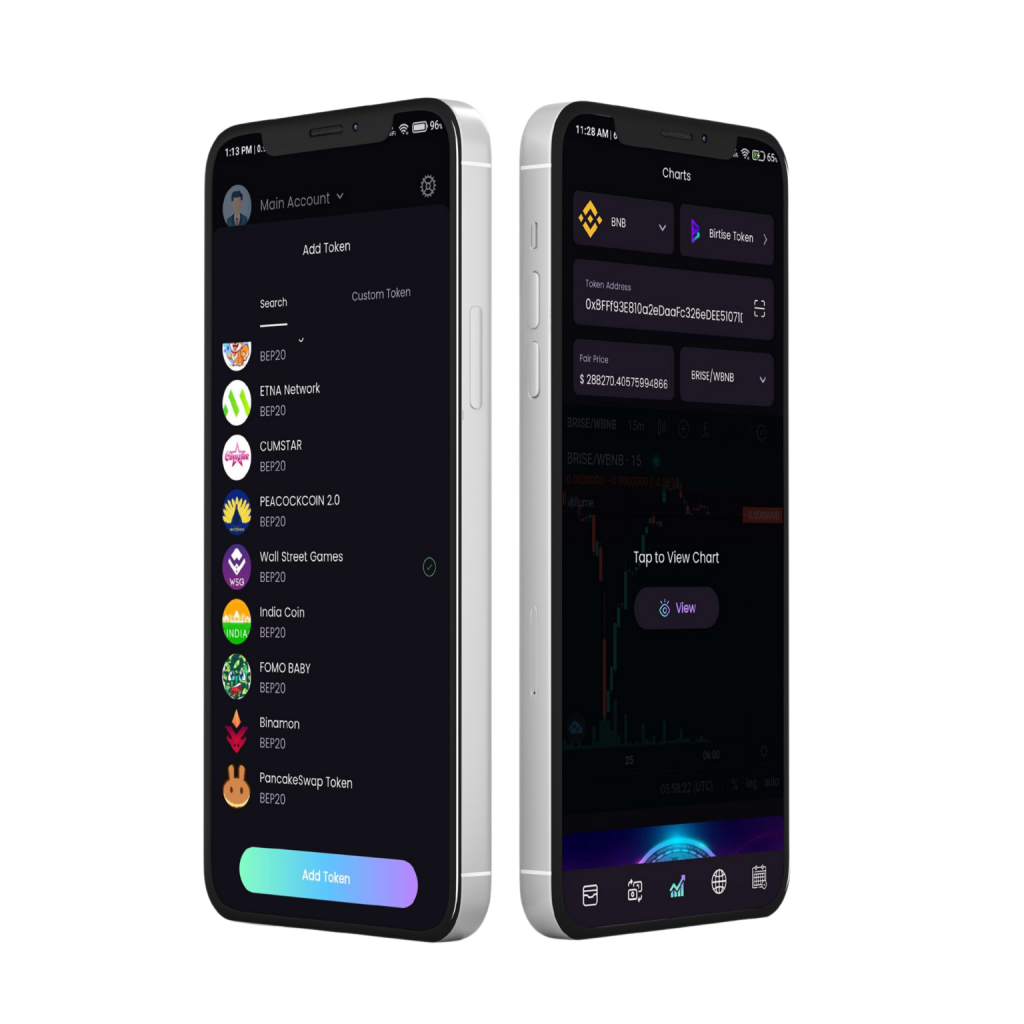 Why Choose BRISE Wallet?
Chart Support
Users can check BEP20/ERC20 token price & chart with our in-built chart feature! Now say goodbye to Dextools & Poocoin!
Friendly User Interface
Highly intuitive and user-friendly mobile application for accessing the blockchain with no hidden fees or tech background needed.
In-Built Dapp Browser
Browse and connect to the decentralised web sites using built in powerful Web3 browser.
Add Custom Tokens
Users can add BEP20/ERC20 custom tokens to the wallet (ERC20/BEP20 supported)
Secure Integration
Secure your assets with Private Keys, Mnemonic Phrases, Password Authentication, and more.
Swap Support
Users can swap BEP20 & ERC20 tokens in one go! No need to use Pancakeswap or Uniswap to Buy/Sell the tokens.
Buy, Store, Send & Swap
Easy to Use
No forms, no selfies. Trade crypto anytime with ease.
Browse for DApps
Use your favourite decentralised apps & find new ones, without leaving your wallet.
Charts Feature
Check price & surf tokens chart smoothly & say goodbye to website charts.