First, you'll want to make sure you have your funds handy in your wallet. MetaMask is your portal into the Web3 world and you can use it directly in your browser extension.
Download MetaMask : https://metamask.io/
Bitgert Bridge : https://bridge.bitgert.finance
Remember to practice good security with your seed phrase—store it safely, in multiple places, and NEVER give it to anyone.
After you're done, you can make your way over to Bitgert bridge and approve the transaction to log into their wallet. It will look like this:

Click "Sign" and you will be directed to their bridging portal to transfer your assets from BSC Mainnet to Bitgert Chain.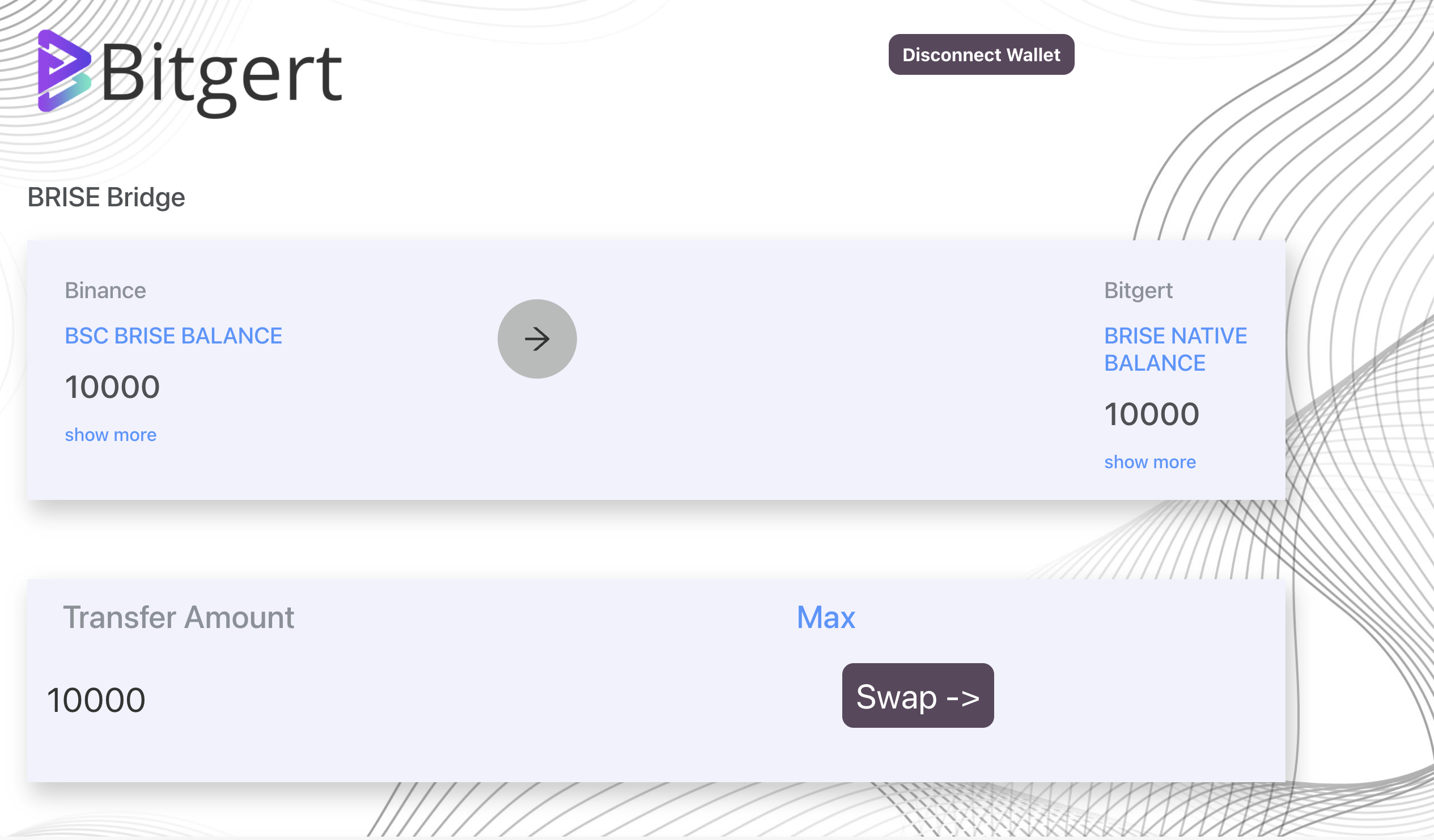 Simply enter the amount and click swap, it should take about 7-8 minutes to deposit your funds

You will be prompted to sign and approve the transaction in your MetaMask wallet which is where the gas fee will also be quoted, and you will see a progress tab bar indicating, when your transfer is complete you will receive the coins on same wallet address, just switch the network to view your coins like below image.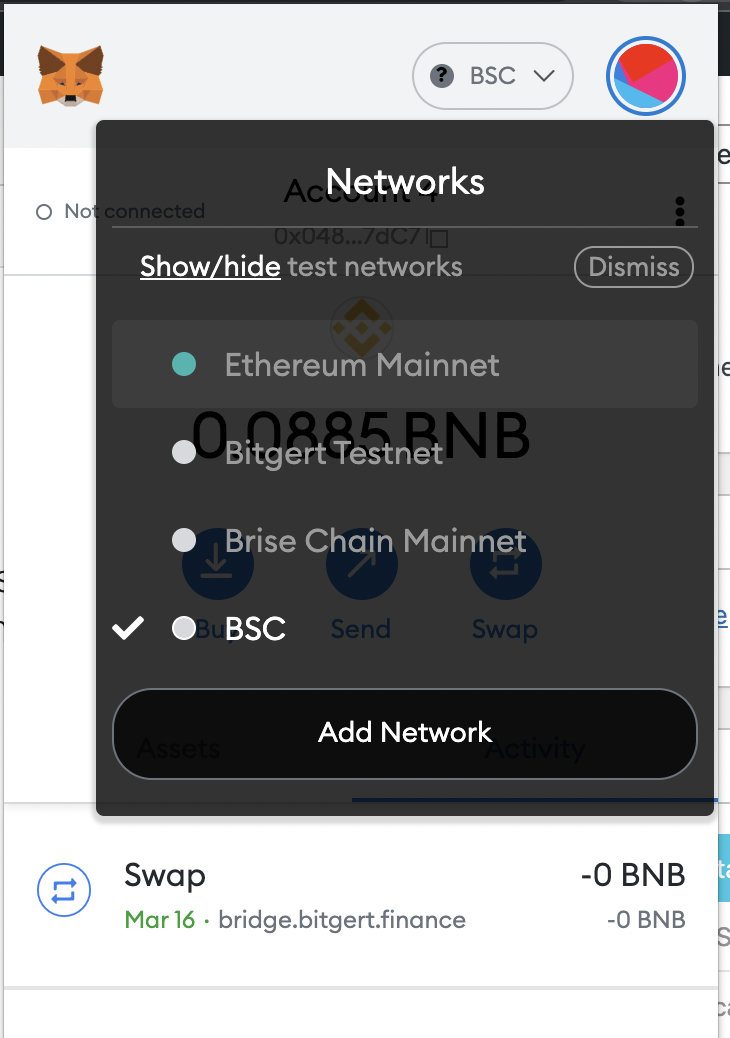 Note: You should add Bitgert Mainnet in Metamask
RPC Mainnet: https://mainnet-rpc.brisescan.com
ChainID: 32520
Block Explorer: https://brisescan.com/
For support & queries, Please contact us at [email protected]